Development
Delivering the best engineering expertise to our customers means our team must be at the forefront of new ideas and methods. TES orchestrates a robust in-house training program featuring weekly Lunch & Learns, Breakfast Clubs, and seminars. Our company also manages TES Academy – an online learning environment designed to support individual study, as well as provide the basis for more comprehensive development plans.
The Huddle
Every Monday at 10am, TES team members gather in the training room to hear about what is going on, find out about new business and updates on current projects, and hear about the great work colleagues are doing. The huddle takes just 10 minutes, but we get a lot out of it.
Rowan Award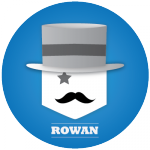 Andrew Summers Rowan never worked for TES; he was a major in the U.S. Army back in 1898. What does a 19th Century guy have to do with a 21st Century engineering firm? He overcame challenges to perform an extremely important mission for President McKinley, and the story of his can-do attitude went "viral" worldwide at the time. The TES Rowan Award is given to TES employees who go above and beyond for our customers.
Northcoast99 Award Winner
TES is a multiple-time winner of the Northcoast99 Award, which is given to the 99 best workplaces for top talent in northeast Ohio.  We've always thought that TES was a great place to work, but it is exciting to be recognized by our peers in the community, and it is an honor to be included in a list of such great companies throughout the region.   We invest in all the things that make us a great workplace because we know that when our employees have a great experience, our customers will have one too. See the full list of winners.
RevitUp!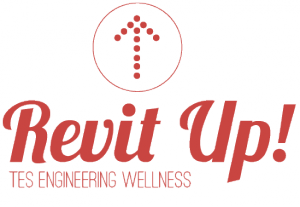 The TES Wellness Group provides initiatives for us to focus on our health and wellbeing, from healthy eating to exercise. Activities in the past have included healthy cooking contests, corn-hole tournaments, and pedometer giveaways. The equation is simple—healthy lifestyles and better health add up to a better work experience for everyone.
Guiding Principles
Our culture at T/E/S is embodied in our guiding principles. These guidelines are a series of beliefs infusing the work we do with smart thinking, genuine collaboration, highest achievement and technical growth. Collectively, they ensure we give the client
the dependable guidance they expect. Click here to read more about the T/E/S Guiding Principles.